I want to welcome Andi O'Connor to Books R Us. Andi is the author of
The Lost Heir, The Dragonath Chronicles: Book One
and is touring the blogosphere with Pump up Your Book
. Thanks for stopping by!
Always a meticulous planner, Darrak Hunter leads a dull life until his dreams become plagued with visions of a peculiar and distant world. Waking up to a brilliant purple sun looming ominously in the sky, Darrak is met by a mysterious violet-eyed sorcerer who whisks him away from the struggling Earth.
Thrown into the clutches of a foreign world where magic is reality and not all is as it seems, Darrak embarks on a journey where he is forced to come to terms with his past and do what he can to shape the future. Accompanied by a talented swordswoman, a prince, and a beautiful young sorceress, he must overcome cunning plots of treachery and betrayal to discover the strength to stand against a destructive black magic and an enemy who is a master at deception.
Purchase your copy:
ABOUT THE AUTHOR: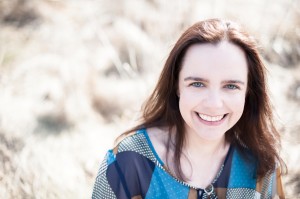 The Lost Heir is Andi O'Connor's debut novel and is available in both paperback and eBook. Her second novel, Silevethiel, is slated for release in October, 2013. She is a member of the International Women's Writing Guild, the National Writers Association, The Association of Writers & Writing Programs, and the Boston Chapter of the Women's National Book Association. Andi lives in Pennsylvania with her husband, son, and four dogs.
You can visit Andi's website at www.andioconnor.com or socialize with her at Facebook
Forgiven But Never Forgotten
From the journal of MioneeUn'Meldé, Queen of Dargon
Thirty-first entry from the year 2146 of the Third Age
I cannot banish the horrible image of Katriel's battered body from my mind. How could I? How could anyone? Seeing a savagely beaten child die before your very eyes would not be easily forgotten by anyone. Or would it?
It was not long ago that I left my brother's apprentice in a similar state. Attacking her while she was weakened and defenseless, I shattered her kraylock, taking pleasure in seeing her life diminish in turn with the dulling pieces of orange glass. Certain there was no way she could be saved, I left her to die. Uncaring. Unfeeling. Unremorseful.
So why is it that Rieta's treatment of Katriel affected me so differently? Why the servant girl who has haunted my dreams and not Anarra?
The answer is almost shockingly simple.
For the first time, I witnessed the far-reaching effects of a deed done solely in the name of power. Rieta can hide behind whatever excuse she likes, but the chilling fact is that she beat that child simply because she could. She had power and authority over the girl and delighted in exercising that authority. There was no time for regret or questioning.
Merely days ago, I was like Rieta. Only much worse.
For hundreds of years, my lust for power grew. Like poison, it consumed me, morphing me into a hideous demon whose desire and greed would never be satiated. With no thought of the consequences, I destroyed everything in my path. Whether or not my victims were innocent was irrelevant. They all served the same purpose. They were nothing more than a means to display my superiority.
But all of that wasn't enough. I craved more. I chose to impose my power, not just on my own people, but on the people of Earth. Had my quest to make all humankind on Earth bow to me been fulfilled, would even that have been enough to quench my thirst? I cannot say, nor will I ever be able to. For it was then that Katriel's broken body caused my entire world to shatter at my feet.
I saw the effects of the deed, not through the eyes of the attacker, but through the eyes of the innocent.
It seems unlikely that one incident could completely change my heart, but it is true. The noxious fumes clouding my judgment instantly vanished. The poison was sucked from the wound. My dreams that night were but images of the hundreds of atrocities I committed. The only thing that makes the experience worse, is that I know there are many more I cannot remember.
Will anyone ever believe that I am not the same woman I was only a few days ago? Lyenta seems to, but she never knew the despicable person I was. She was not directly affected by any of the crimes I committed. She did not witness my attack on Anarra. She was not there when I plotted the murder of my brother. She did not see me execute the spell to destroy Earth.
It is difficult for someone to repent for even one reprehensible act. But hundreds? If I live for thousands of years more, doing only good deeds, will anyone truly believe I changed? Long after my death, will I forever be remembered for the detestable witch I once was, all of my efforts to right my wrongs nothing more than tiny specks in a vast desert of wickedness? Perhaps people will come to forgive. But will they ever forget?
Blog Tour Schedule

Google